Lindsey McEnroe | R.G.N, I.N.P
Advanced Aesthetic Nurse Practitioner & Aesthetic Trainer
Lindsey qualified as a nurse at Leeds University in 1996, specialising in Critical Care for ten years as a sister, within the National Health Service.
After leaving the NHS, Lindsey developed and managed a successful Aesthetic & Health Clinic in the West Midlands, winning Aesthetic Clinic of the Year 2009, as well as writing a beauty column for the Birmingham and Solihull Exclusive Magazine. Lindsey won the award of Rising Star in 2010 for her commitment to the industry in such a short space of time.
Lindsey is the Field Clinical Specialist at a leading aesthetic pharmaceutical company and provides aesthetic training to doctors, nurses and dentists throughout the UK.
Lindsey holds a Teaching Qualification from Northumbria University and has now been selected to be a mentor for Northumbria University  for  the BSc Masters in Aesthetics for nurses and doctors who will undertake this course.
More recently Lindsey has awarded highly commended in category for Proactive nurse of the year in the Safety in Beauty Campaign.
Sharon Gilshenan | RGN NIP
Advanced Aesthetic Nurse Practitioner & Independent Trainer
Sharon Gilshenan has full prescribing privileges. With over twenty five years of nursing experience most of spent in senior positions within the NHS, she has been specialising in aesthetics for several years and continues to be very passionate about providing an exemplary high standard of care.
As one of the first nurses in the country to obtain the qualification to prescribe, Sharon continues to be involved in teaching and is a mentor to nurses who wish to obtain this qualification. She also works as a consultant for the global company Merz Pharma UK teaching aesthetics to doctors, nurses and dentists across the UK and Eire where she has received high praise for her level of knowledge and teaching skills. As a member of the British Association of Cosmetic Nurse she is actively involved in helping to promote safe practice within the aesthetic field of medicine and has presented at the BACN conference on facial anatomy.
Her ethos is dedicated to improving the way we look and most importantly how we feel about yourself. Sharon is an advocate for aesthetic treatments but believes they should be used in a subtle, natural way to enhance and improve the way we look and feel but not changing us- looking how we feel.
Also, Sharon has experienced years of necessary facial reconstructive surgery, which has given her a special, unique empathy and understanding for facial aesthetics. She has a warm, friendly manner that's blended with humour but it is her consistently professional, knowledgeable and patient approach that we are always receiving such positive comments about when teaching aesthetics.
Sharon has been selected to be a mentor for Northumbria University for the Post Graduate Masters in Aesthetic Medicine
Sharon Marshall
Course Administrator
Our newest member of the team has an extensive clerical background, having worked in various roles from Bookkeeper, Directors' Secretary and Technical Secretary for a Patent Attorney. Sharon will provide an integrated support function within Face Facts.
Sue Horvath | BSc Hons RGN
Infection Control Nurse
Sue qualified as a nurse from Leeds Metropolitan University in 1992. She worked for several years as a clinical nurse specialising in surgical nursing before moving into the speciality of Infection Control. Sue has 15 years experience working in Infection Prevention and Control within the NHS providing clinical expertise, advice, policy development and implementation and training of all levels of staff.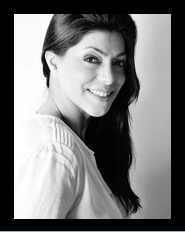 Nav Dhaliwal
Course Administrator
Nav graduated in 2000 from Glasgow university, her home city. After moving to the Midlands she opened her own dental practice in 2005, where she still practices a combination of NHS and private dentistry alongside facial aesthetics.
Nav will be providing our dental Block training on our Lip master classes.
Jackie Hall
Mesotherpay Trainer
Jackie will be providing our training for Mesotherpay and Platelet Rich Plasma.
She has spent time over the years researching this subject and has a keen interest in skin rejuvenation, improving scaring, volume loss and improving with hair loss.
She also has been selected to be a mentor for the BSc Masters at Northumbria University where students will be coming and spending time with her improving their knowledge aesthetic injectables.